About Us
Planning Powers, a leader in meeting and event planning services, has served many organizations representing a variety of industries and has gained the praise and attention of many organizations and colleagues. Our goal is to exceed the expectations of each and every client by customizing services and ensuring the success of each meeting and event.
MaryBeth A. Powers, President & Owner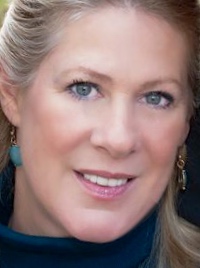 About MaryBeth A. Powers, CMP, president of Planning Powers, has spent the majority of her professional life working for a variety of associations cultivating a myriad of skills involved with planning successful meeting and events ranging from 10 to 5,000+ attendees per meeting.   She works closely with all of her clients as well as with outside vendors to assure that the highest level of service is being provided for each event.  MaryBeth has achieved her CMP (certified meeting professional); is a member of the Advisory Board for Meeting Planners Unite (MPU); is an active member of the Professional Convention and Management Association (PCMA) and has served as a member on the Independent Professional Task Force as well as a member of other various  professional organizations.
Gabrielle Bernardo, Meeting Associate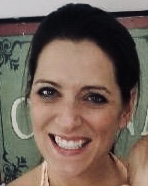 Gabrielle Bernardo has been working the meeting, event and conference planning industry for more than 17 years cultivating a wide range of skills including logistics and project management, budgeting, sourcing, content development, marketing and more. She is savvy and passionate about the industry. Her career in the industry began in mental health and substance abuse, then continued in the industrial and manufacturing space. She started in program and training development, evolved into a tradeshow and conference director, then rounded out her skill set with high-level, strategic meeting planning. Gabrielle has managed budgets exceeding $1M in support of events ranging ins ize from 10 to 3,000. She has also been instrumental in improving event planning processes and enhancing attendee experiences through new technologies, expanded programs, increased revenues and more.
Meg Slentz Nagy, Meeting Associate

Meg Slentz Nagy, CMP, has been planning meetings and events for 24 years. She has extensive experience with association, corporate and government meetings and incentives. Event attendance has ranged from 25 to 4,000 people. She applies the same level of detail and commitment to every type of program. Her strengths include negotiating with hotels and vendors, planning logistics and on-site management.   Meg was awarded ConventionSouth Magazines 2011 and 2001 Meeting Planners To Watch designation. She is currently serving her tenth year on ConventionSouth's Editorial Advisory Board.
Michael Cubbage, Meeting/Event Associate

Michael Cubbage, CMP, GCMP, is a graduate of George Mason University with a B.S. in Tourism & Events Management and has worked in the meetings industry since 2007. He has experienced both sides of our industry, having worked as both a supplier and planner. Michael has been involved with the planning of many types of events from street festivals, to association annual meetings & multi-day international medical forums. He is an active member of PCMA and Meeting Planners International (MPI), and is currently a member of the Special Events Committee for AMPs.
Colleen LoGrande, Administrative Associate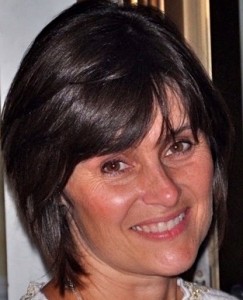 Colleen LoGrande provides a variety of administrative and meeting planning support to the Planning Powers team.  Her expertise is in registration, logistics and on-site management for national and international meetings.
Other Associates
Planning Powers partners with a number of other associates such as promotional, printing, editorial and information technology professionals, as needed. We are ready to help with every aspect of meeting and event planning.
Planning Powers is a proud member of the Professional Convention Management Association (PCMA), Meeting Planners Unite (MPU) and the International Airlines Travel Agent Network (IATAN).